The
Collection
is where you can view all the
Characters
,
Upgrades
,
Support Cards
, and
Gears
that you own.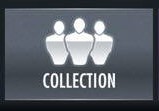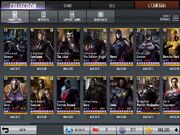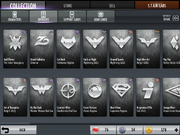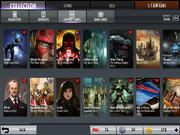 Unlike the Sell menu, both the Collection and this tab can be viewed directly on the main screen of the game.
There's currently a glitch where attempting to view the upgrade cards owned results in showing only the upgrades that you can sell.
Ad blocker interference detected!
Wikia is a free-to-use site that makes money from advertising. We have a modified experience for viewers using ad blockers

Wikia is not accessible if you've made further modifications. Remove the custom ad blocker rule(s) and the page will load as expected.