Not to be confused with the Dawn of Justice Gold Pack.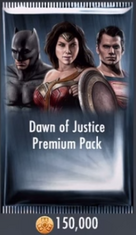 The Dawn of Justice Premium Pack was introduced in the 2.10 update. Costing 150,000 Power Credits, it offers a chance to obtain any of the three Dawn of Justice characters. It is an upgrade of the previous Dawn of Justice Gold Pack.
It is also used to obtain Batman/Beyond.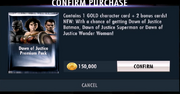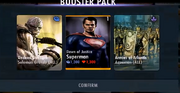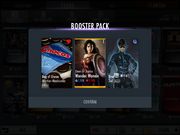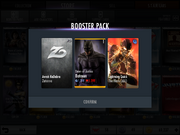 On September 16 of 2016, this pack was brought back at a 25% discount, and this was most likely because it's close to Batman day!