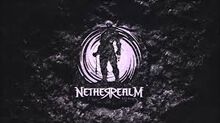 Injustice: Gods Among Us Mobile was released on iOS on April 3rd, 2013 and was released for Android on November 21, 2013. The mobile game is much more different than the console version. There is no actual story mode and battles have different mechanics.
The mobile version also contains exclusive characters, including Static, Deadshot, The Arkham Knight, and Darkseid.
Trivia
Injustice: Gods Among Us for iOS was actually released prior to the console game, which was on April 16, 2013.
Ad blocker interference detected!
Wikia is a free-to-use site that makes money from advertising. We have a modified experience for viewers using ad blockers

Wikia is not accessible if you've made further modifications. Remove the custom ad blocker rule(s) and the page will load as expected.